Exceptional moments on a catamaran.
Take a honeymoon trip on our catamaran. Intimate moments just for you in a royal space will provide you with a special time to enjoy each other.
Looking for a space where you can celebrate success? There is no more lavish one than the Bali catamaran. The maximum surface area will allow you to move around freely and toast with your guests.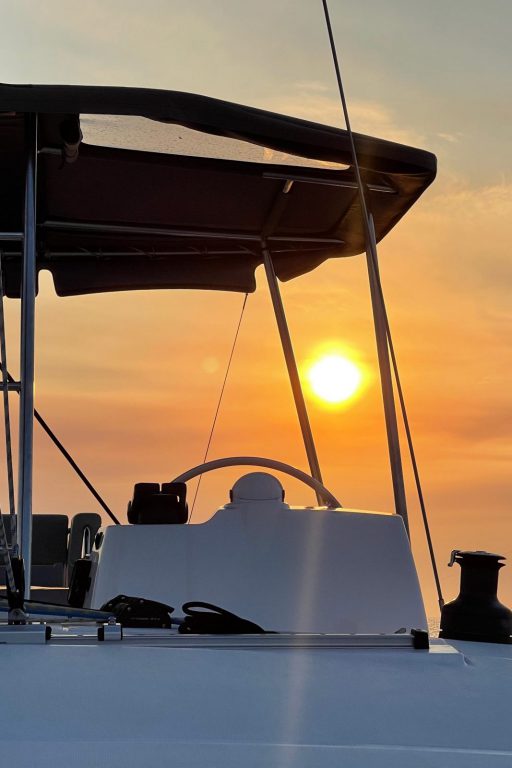 You may choose whether you would like to have breakfast on the upper deck, lunch on the bow, dinner in the cabin?
Everything is possible with stable, yet convenient solutions. Soft mattresses and places for a glass of wine are always at hand.
Bali catamarans are designed to make you experience comfort and luxury anywhere on board.
After all, you are on holiday of a lifetime and you decide what you want to do and where you want to do it …
We give you the space!
4 parts of the day
on a Bali Catamaran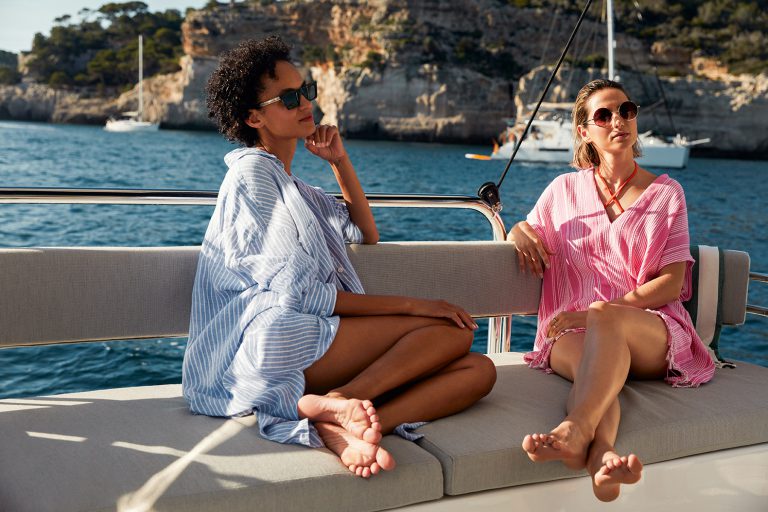 Mornings on the front deck
A cup of coffee with an amazing view of the breathtaking skyline. Feel the warmth of the morning sun and sea breeze on your skin as you relax on the front cockpit. With stately rigid platform with mattresses instead of nets, you can greet the day with yoga at sunrise.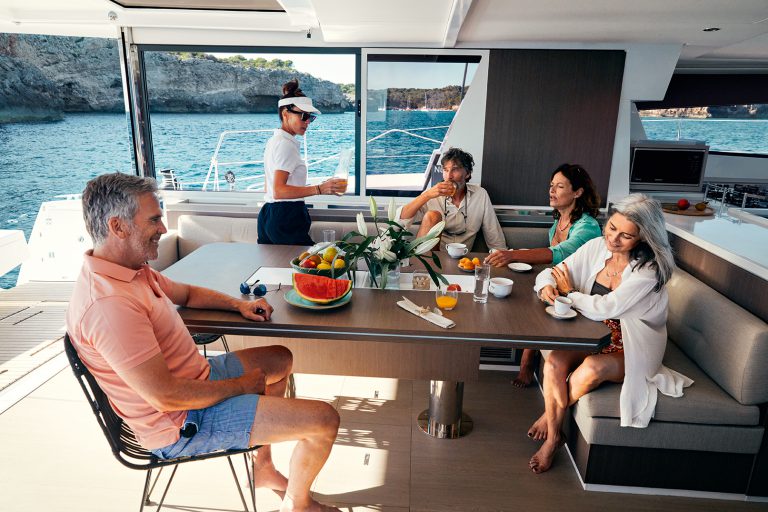 Afternoon Lunch in the Mess Hall
Relax in the spacious living area overlooking the front deck. With the bar solution combining the kitchen and living room, enjoy the company of loved ones while preparing meals. A system of large doors and sliding windows will allow you to enjoy the views during lunch.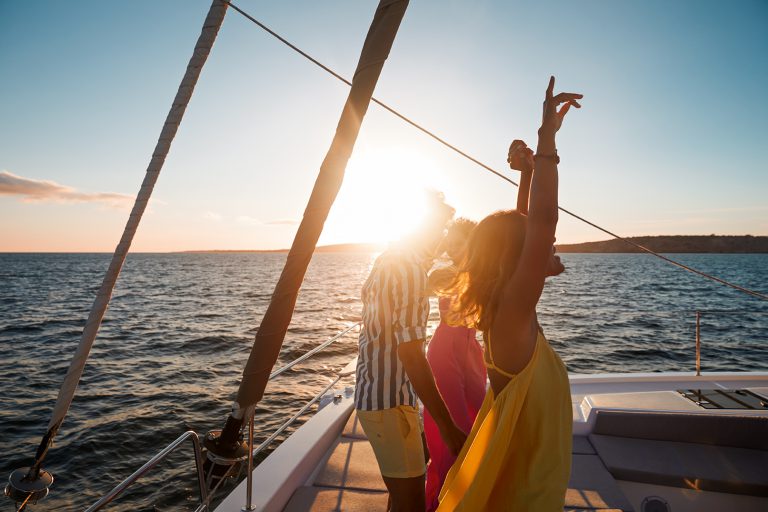 Evening relaxation on the fly bridge
A table between sofas will allow you to enjoy a romantic dinner in seclusion in a panoramic area. While relaxing at sunset overlooking the horizon, you will easily lose yourself on the upper deck. It's also a great place to toast a great trip!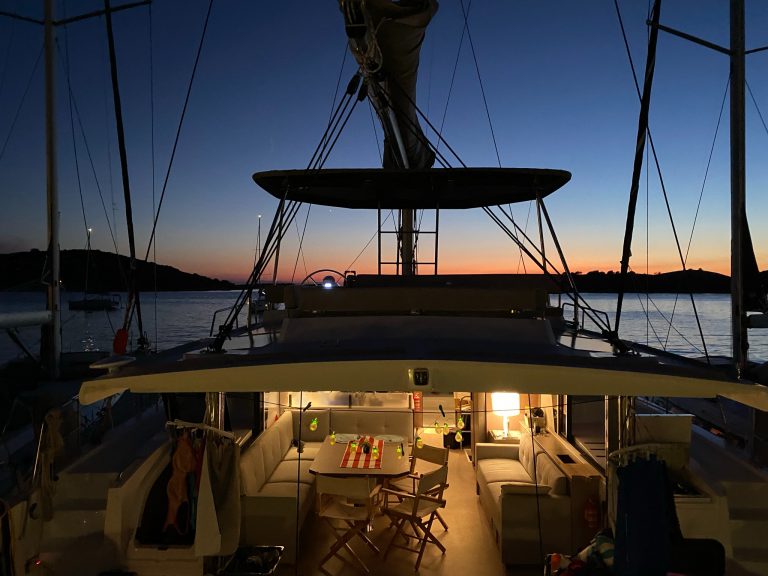 Peaceful nights in the lower cabin
After a busy day, you can sleep comfortably and conveniently on the lower deck. Bathrooms at the cabin provide privacy. Luxuriously furnished bedrooms and comfortable beds will meet the expectations of the most demanding.
Get the details
Check out the details of our catamarans.
The Bali 4.6 catamaran accommodates 8 people and has as much as 95 m² of floor space. If you need more space, choose the Bali 5.4 which will take 10 people on board with 128 m² of available space. The richly equipped units are sure to make the trip more enjoyable. Top-quality equipment and features will make daily activities easier.