"Sky like turquoise, sea like azure, mountains like emerald, air like heaven,"
is how Frederic Chopin wrote about the largest island in the Balearic archipelago of Spain, Mallorca. The composer valued a varied way of spending his time here, as most tourists do. Mallorca is one of the most popular tourist islands in Europe.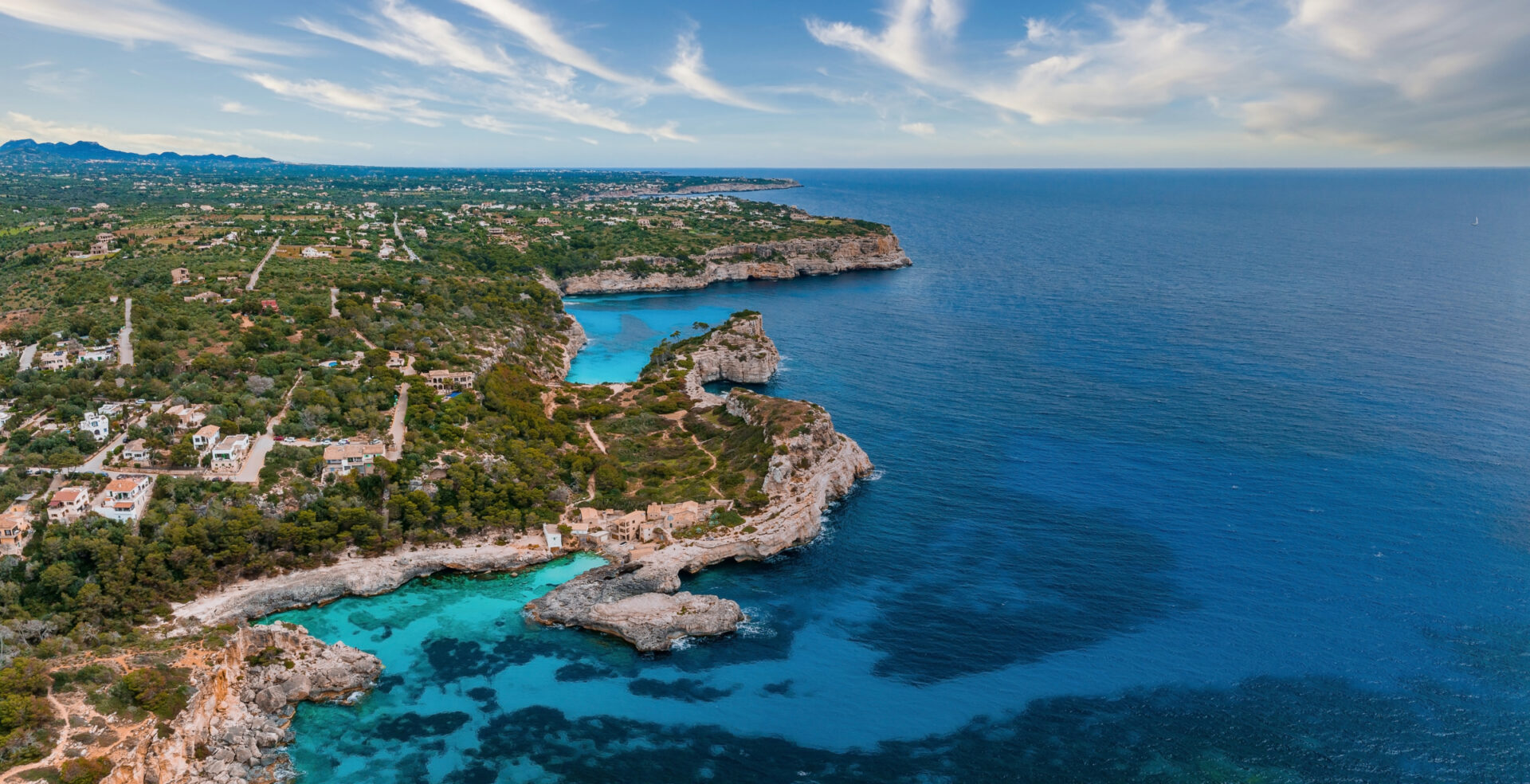 When is it a good idea to go to Mallorca?
The island abounds with numerous clubs and attractions which are more easily accessible here than on other islands.
Which is not to say that you can't experience peace and blissful tranquility here. Mallorca is a mix of leisure and activity in a single holiday.
For those looking for an attractive social life, places like Magaluf, El Arenal and Alcudia are sure to be the most desirable. Those who prefer peace and quiet surrounded by beautiful views have many places to choose from in the southeast.
From Portocristo to Cala Lllombrads, you can admire the cliffs and coves from the boat enjoying the carefree and charming coastline of Mallorca.
Taking a course to Mallorca, while sailing on the Z Via Oceano, you can spend your holidays in 4 different ways:
First – the luxury of traveling by watercraft.
Second – rest and tranquility on board of the yacht, in charming bays.
Third – active recreation in the form of water sports, snorkeling, or sightseeing.
Fourth – feel the vibe of Mallorca's party spirit.
You can also combine them all at once, after all, it's your holiday.
By going to Mallorca by catamaran, you can spend your days in lively areas and your nights escaping to a private boat and recuperating in peace before another day full of activities starts.
The panoramic windows on the Bali catamaran will not let you miss any of the beautiful views. Meals on the spacious living area, connected to the kitchen, are a pleasant experience surrounded by amazing landscape.
When you travel by catamaran with Via Oceano, you experience relaxation in a luxurious environment. It's up to you to decide which part of the island you want to see and where you want to spend most of your time.
By designating Mallorca as your travel destination, you can dive virtually anywhere. Watching the underwater world will be easier with snorkeling equipment that our sailing ships have on board. You will feel free and liberated while cruising on our vessels. The prestige of travel surrounded by azure waters. You will have a great opportunity to discover and explore new places by choosing any destination. That's what the holidays of a lifetime on a Via Oceano luxury boat is.
Find the courage to set a course for your dream holiday.